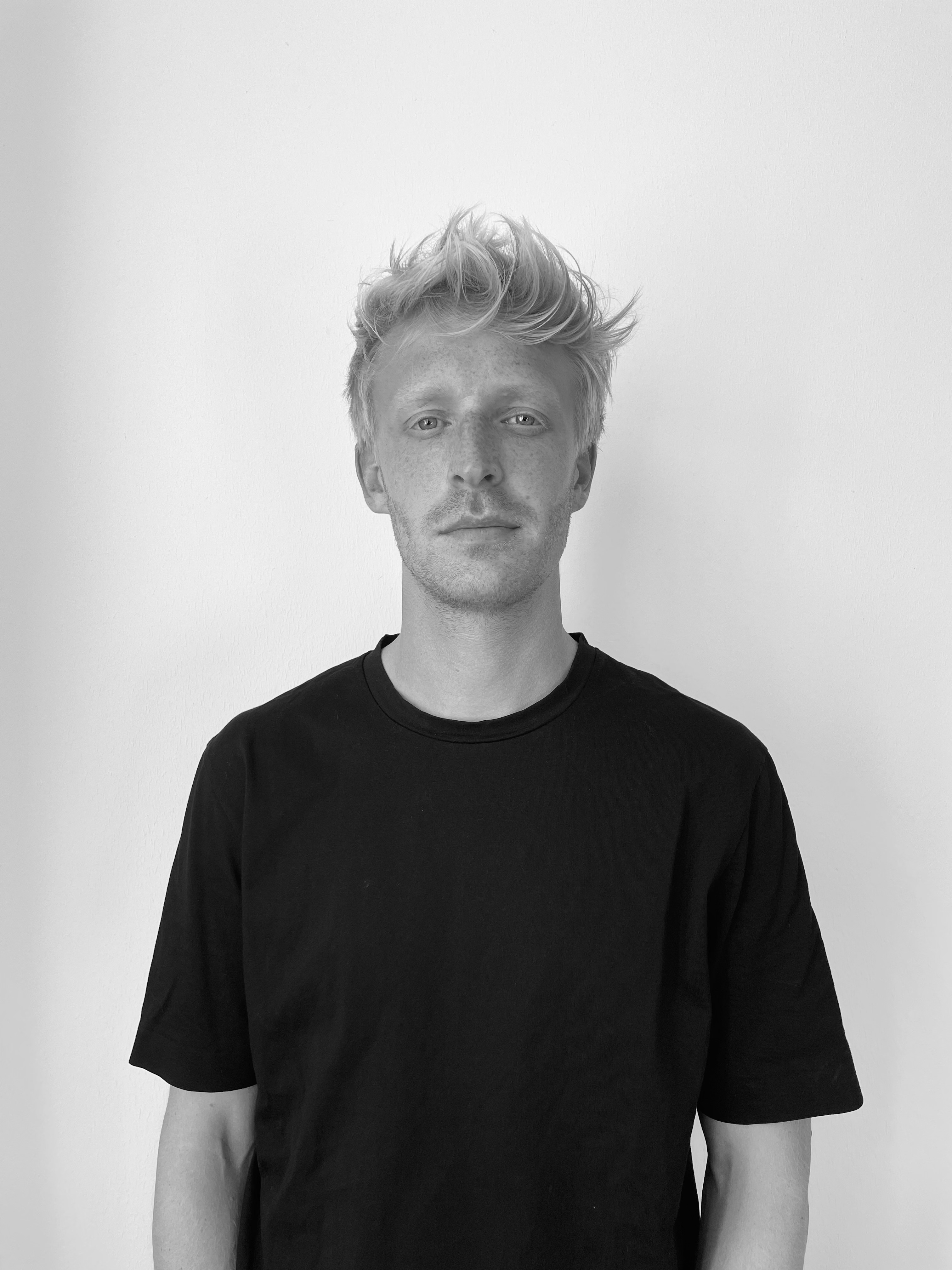 Daniel Stegen is a german product and interior designer. From 2016 to 2020, he attended the Detmold School of Architecture and Interior Design to study interior design.

In 2017, Daniel received a scholarship from the Federal Ministry of Education; the following year, in 2018, he was awarded the Werkbund scholarship for academic accomplishments.

During his studies, Daniel worked as a student assistant in the teaching areas of furniture design, colour & space and human sciences. He earned a Master of Arts in 2021 and was among the top students in his class.

Daniel launched the classic steel collection 1513 in 2022 and the deep stone collection in 2023.
------------------------------------------------------------------------------------------------
Daniel Stegen ist ein Innenarchitekt und Produktdesigner. Von 2016 bis 2020 hat er an der Detmolder Schule für Architektur und Innenarchitektur Innenarchitektur studiert.

Im Jahr 2017 erhielt Daniel ein Stipendium des Bundesbildungsministeriums, im Jahr darauf, 2018, wurde er mit dem Werkbund-Stipendium für akademische Leistungen ausgezeichnet.

Während seines Studiums arbeitete Daniel als studentische Hilfskraft in den Lehrgebieten Möbeldesign, Farbe & Raum und Humanwissenschaften. Im Jahr 2021 schloss er sein Studium mit dem Master of Arts ab und gehörte zu den besten Studierenden seines Jahrgangs.

Daniel präsentierte 2022 die new classic steel collection und 2023 die deep stone collection.

https://boon-room.com/talent/daniel-stegen

https://tableau-cph.com/exhibitions/funct-feast/
https://www.kff.de/de/designer/daniel-stegen
'07-'10 ausbildung polsterer, lesser wohndesign
'10-'13 geselle polsterer, lesser wohndesign
'11-'13 meisterschule, hwk münster
'13-'16 meister polsterer, lesser wohndesign

'16-'20 bachelor innenarchitektur, th owl detmold
'16-'20 werkstudent produktentwicklung, KFF GmbH & Co. KG
'17-'19 shk lehrgebiet farbe und raum, th owl detmold
'18-'19 shk lehrgebiet möbelentwicklung, th owl detmold
'18-'20 leiter kreativmodule für alleinerziehende arbeitslose, detmold
'20 shk lehrgebiet humanwissenschaften, th owl detmold
'20-'21 master innenarchitektur, th owl detmold
'20-'23 produktentwickler, produktmanager & designer, KFF GmbH & Co. KG
'23- ? poduktentwicklungsleiter, KFF GmbH & Co. KG
'23- ? lehrauftrag WS möbelentwurf/produktdesign, th owl detmold

'20 launch outdoor collection pool, KFF
'21 launch indoor collection loop, KFF
'22. launch classic steel collection, detmolder design week
'22 classic steel collection, boon room, paris design week
'22. launch alu soft collection
'23. launch deep stone collection, tableau, copenhagen 3daysofdesign

'17-'20 stipendium sbb bundesministerium für bildung
'18 stipendium deutscher werkbund
'21 jahrgangsbester master innenarchitektur, th owl detmold







Daniel Stegen geb. Schmidt
Moltkestrasse
32756 Detmold
01727030683

25.04.1991